Since taking over this site's scholarship duties earlier this year, I've read a lot of scholarship applications. Like, A LOT a lot. And yet, I've probably skipped twice as many as I've read—sometimes based just upon the award's name.
I know: You shouldn't judge a book by its cover, nor should you dismiss a scholarship based on its name. Those can mislead you. One of my predecessor's favorite examples of this was the 100 Black Men of America scholarship, which had no racial eligibility requirements.
However, many students avoid certain scholarships not because they have misleading names, but because they have names like "Poetry for Life Scholarship" or "Young Scholars Prize in Romani Studies." If you find poetry or Romani Studies borng, you'll probably say "nope" to these scholarships without giving them a second look.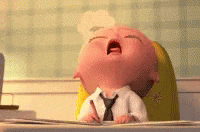 But here's the thing: You won't be the only student who does this. In fact, most students probably pass on awards like this—making the competition much less fierce for these dollars. And honestly, sometimes with scholarships it's not about doing the best job, but simply about showing up.
So, this month's challenge is to get out of your comfort zone and apply for one scholarship you typically wouldn't touch with a 20-foot pole. Consider these types of competitions:
Video Competitions
Video submissions can seem like a hassle because we worry they need to be super creative to win. However, most scholarship providers care more about you than your production skills.
So, find a video competition with a broad prompt, like this one, and craft your submission to leverage your personal statement essay. Your passion and emotion will definitely come through in your story—and that's what will really impress those scholarship judges. 
Historical Essays
OK, so you're not an expert on things like Romani studies or the Spanish Civil War off the top of your head—but that doesn't mean you can't learn about them. If you like a good research project, try out an historical essay scholarship if it doesn't require you to be in a specific major.
Treat your submission as an independent class project. Except, with your scholarship, you'll learn something and get the chance to earn some money—instead of a letter grade. That's a pretty good trade-off!
Creative Writing Scholarships
Don't feel like digging into history books? Go the non-non-fiction route and make something up instead! Tons of creative writing scholarships are available, and they cover not only different types of writing (poetry, plays, short stories) but also genres—from mysteries to science fiction.
All of these types of scholarship competitions are great for students who feel like they "don't have a personal story" worth telling (though I bet you do!). Expand your opportunities by expanding what you believe is or isn't possible. Try applying for one of these types of awards this month.
Have a question about this challenge? Sign up or log in with your Salt account to post it in the comments.